The Great Outdoors
This is a beautiful part of the world. Whichever way you turn there is rolling countryside to explore. Close to Lyonshall is Hergest Ridge, traversing the England and Wales border with spectacular views. There are so many great places to walk, cycle or if you want to explore the Wye maybe bring your canoe.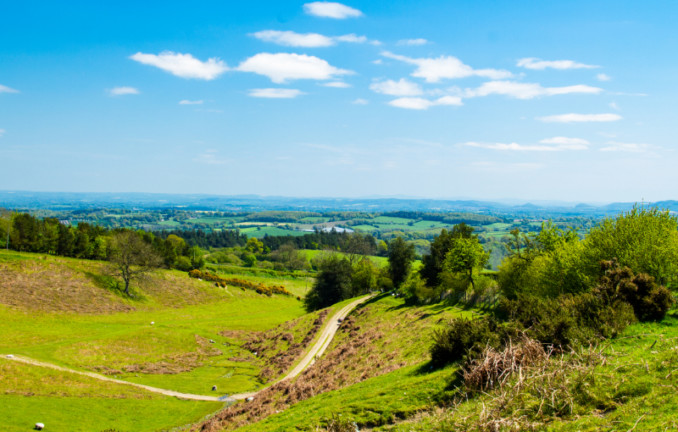 HERGEST RIDGE & OFFA'S DYKE
Running across the border between England and Wales, Hergest Ridge is an elongated hill that starts in the market town of Kington, near Lyonshall and ends in the village of Gladestry in Wales. The ridge is a popular site for walking, hosting the Kington Walking Festival each September. The famous Offa's Dyke path, a long-distance footpath that follows both the modern English-Welsh border and the remains of the historic eighth century Dyke built by King Offa of Mercia, crosses Hergest Ridge and passes close to the highest point.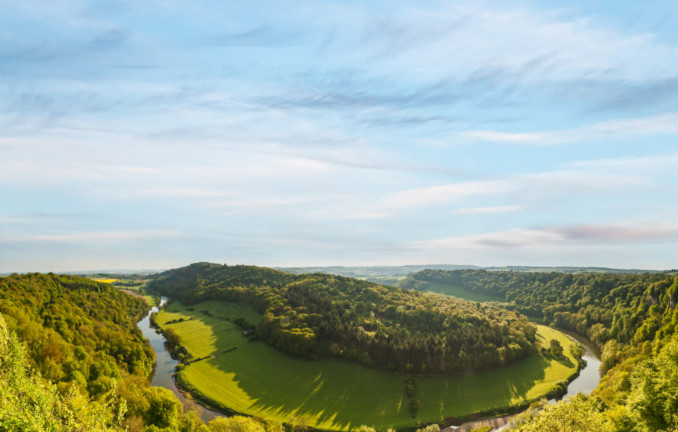 THE RIVER WYE
Stretching from mid-Wales to the Severn estuary, the River Wye is the fifth longest river in the UK at around 134 miles long. Much of its length is part of the border between England and Wales, and the lower section of the Wye Valley is an Area of Outstanding Natural Beauty. The river is ever popular with fisherman (especially renowned for salmon fishing) and boating enthusiasts (rowers, canoeists and kayakers alike).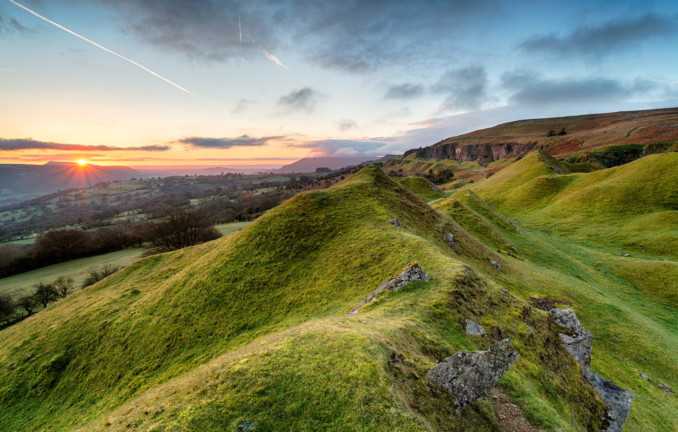 BRECON BEACONS
The Brecon Beacons National Park stretches from the western Black Mountain, across the central Fforest Fawr and Brecon Beacons, and onto the eastern Black Mountains. The park is perfect for beautiful remote walks and hiking. Many outdoor activities beyond walking are available in the area, including cycling, horse riding, rock climbing and hang gilding. The Taff Trail, a long-distance cycling route, passes straight through the Brecon Beacons on its way to Cardiff, and a one hundred mile walking route called the Beacons Way covers the entire length of the National Park.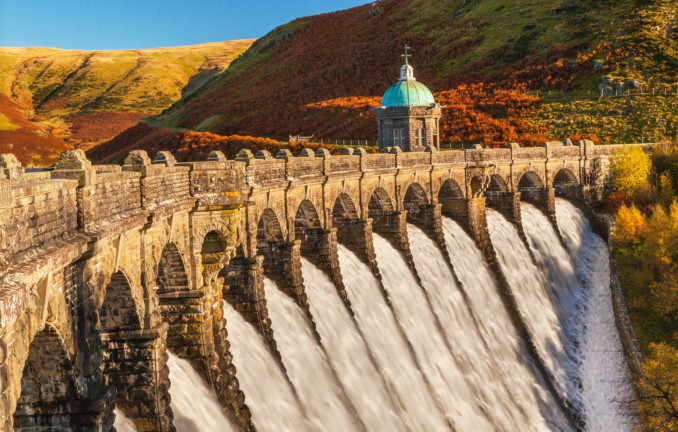 ELAN VALLEY
'The Welsh lake district', a seventy square mile Elan Valley is less than an hour's drive from Lyonshall. A haven for outdoor activities, the area features a cycle trail that takes in all the most beautiful areas of the region.